Karma, Karma, Karma Chamelian @ 09:02 am
And now for the continuing, ridiculous adventures of our hero, Dude Precious, as he uncovers the nature of his superpowers. When we last left Dude, he heard from a girlfriend that his random "It's your karma, man" had caused INSTANT KARMA to happen. So, now he's remembering back to the woman who gave him the amulet in the co-op and mysteriously disappeared before telling all her tale.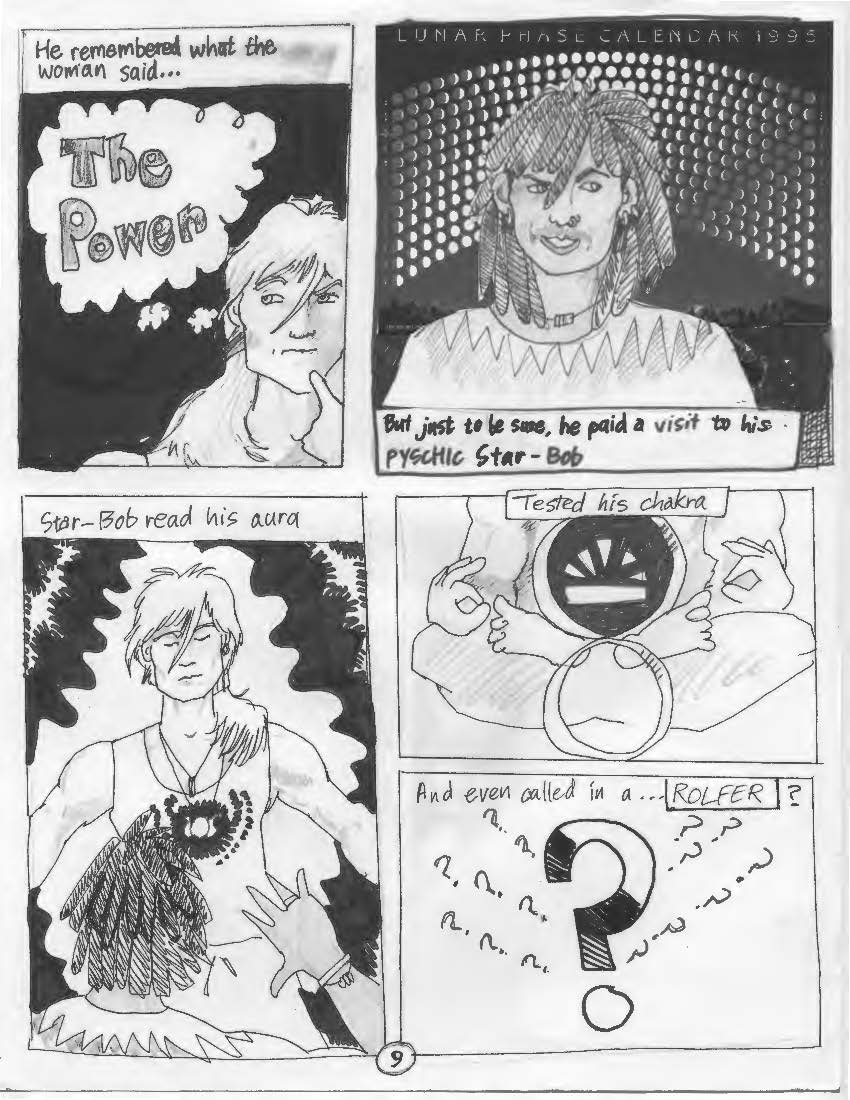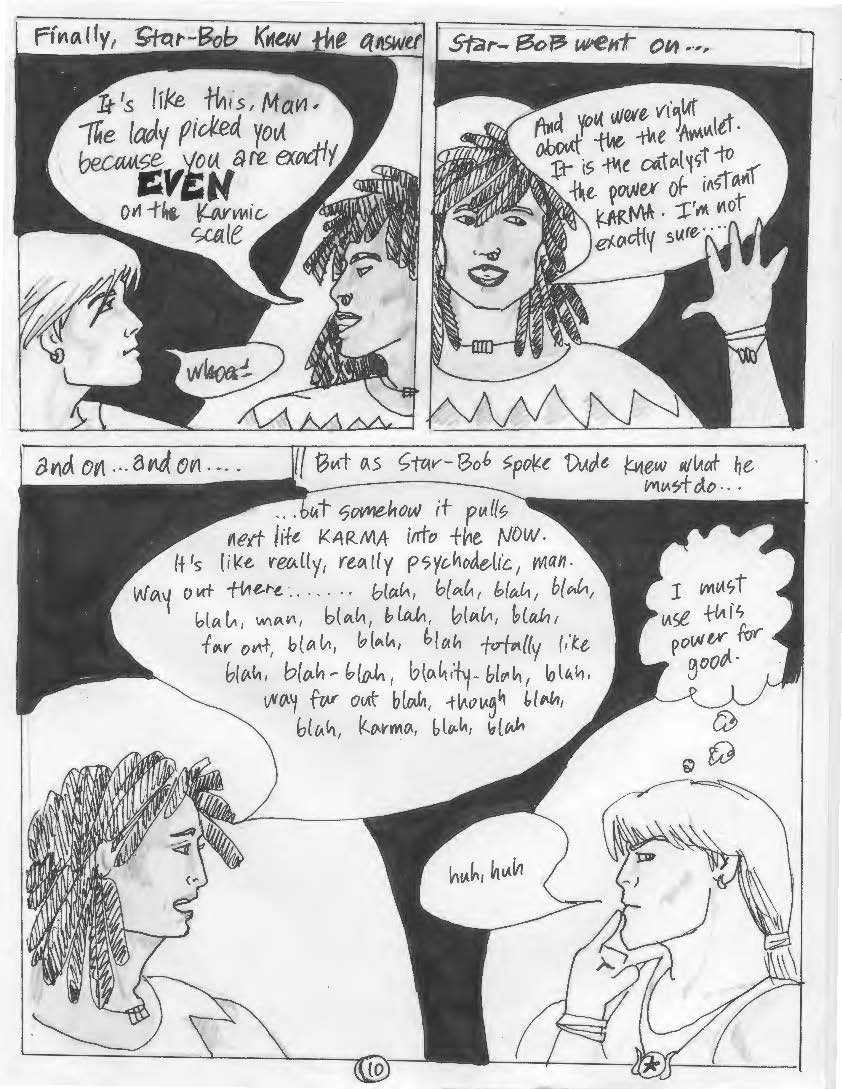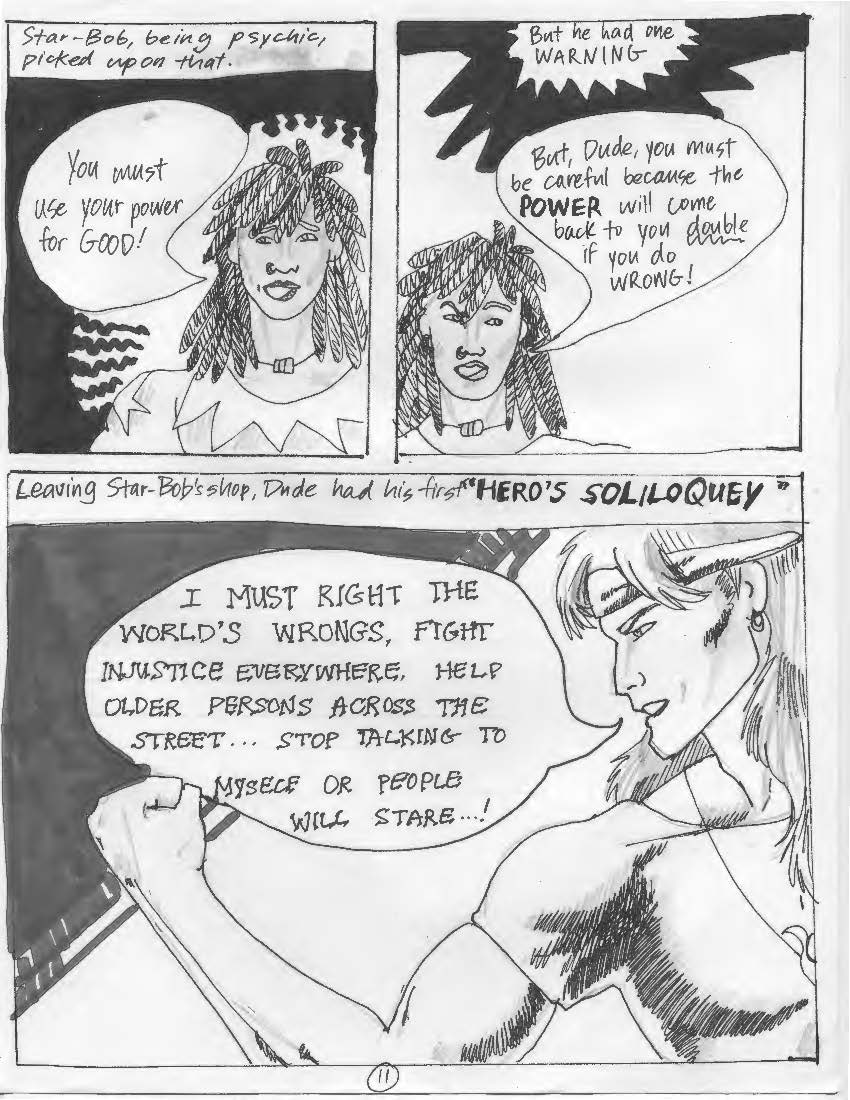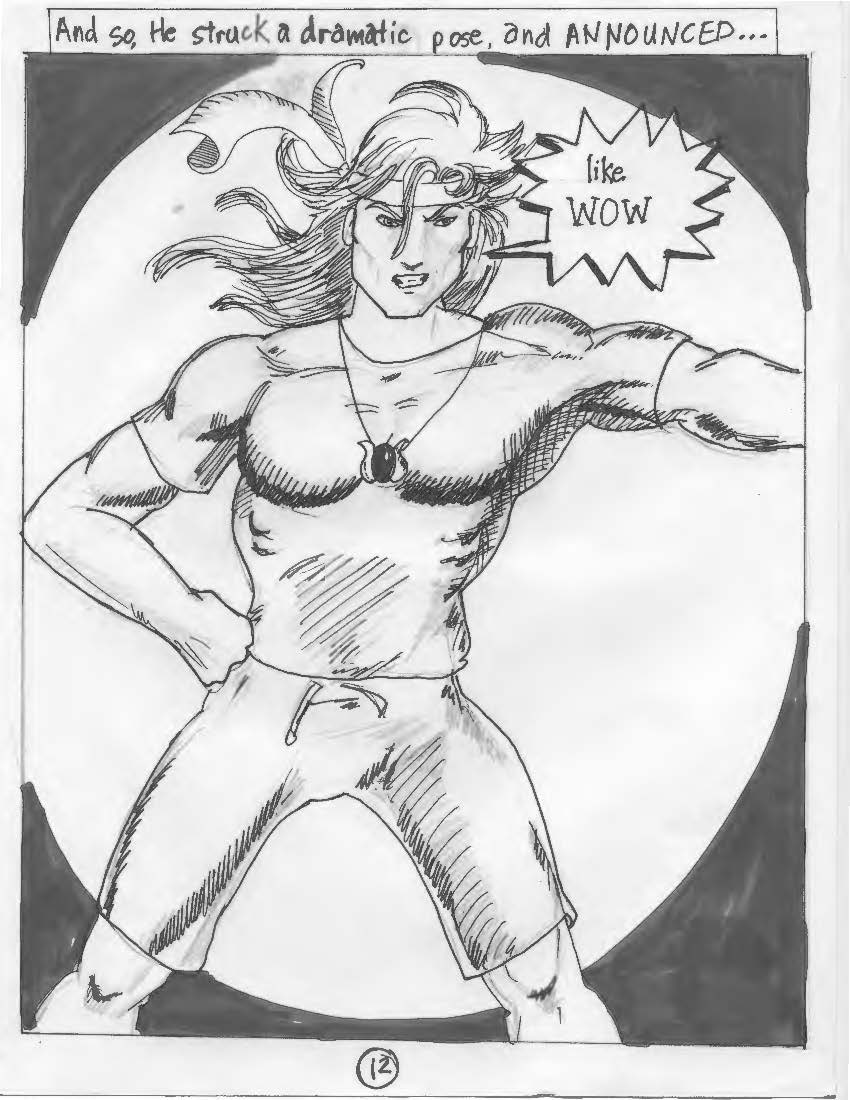 Because this is ridiculous, I must stop here for today. Tomorrow, the further adventures of.... KARMA MAN....